I hope you are all well and keeping warm... I made this card this evening I have used the lovely image from NiceCrane Designs you can find them
HERE
.
The papers I have used are from the great pion range.. the cluster of pearls you can see is a pair of 99p earrings from primark... I often buy their earrings for my makes.. The hearts I cut out on the Big Shot the small heart I used some aged ivory fran-tage the rest of the goodies are from my stash



Now take a look to

previous works with this adorable Sheet:
Mevlida Malkoc

was working also with this sheet and she did a stunning and unique

Vintage Altered Book,

so adorable, so fascinating,,,I really love this one,,,,,thanks a million Mevlida, you are rock.
Cover book by Mevlida Malkoc
Inside View by Mevlida Malkoc
And what about this fantastic Necklace Stand???????

A True Treasure by Mevlida Malkoc

So,,,,,,you can' t miss these amazing
Victorian Children Sheet:

It is Love Time,,,,,,And St Valentine 's Day is coming soon......so I asked to Karen to work with my"Children in The Victorian Age CS " and she did this sweetie and adorable card to inspired you:
And what about this amazing Tryptych

By Alison Bomber?
Triptych (Front View) by Alison Bomber
Triptych (Back View) by
Alison Bomber


2013 Calendar by Wenche Jensen

Some previous works,,,,working with these famous picts

Inspired on the famous Book by

Fanny Robison:
The Country Flowers Of A Victorian Lady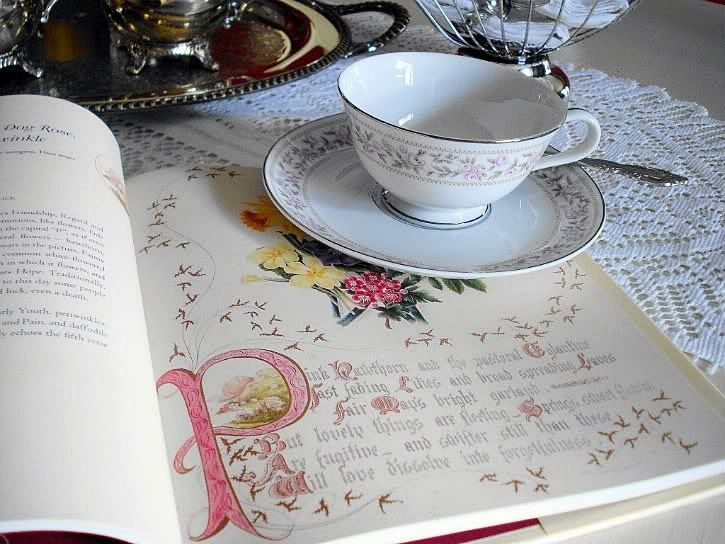 The Country Flowers of a Victorian Lady is a classic work that will "change the way we look at flowers forever".
Over the past 150 years Fanny Robinson's "Book of Memory," as she called it, has been enjoyed as a treasured heirloom by her family. Now, for the first time, her beautiful work -- arguably the most exquisite collection of
Victorian flower paintings
in existence -- can be appreciated by all.
Fanny's exceptional book

combines elegant watercolors with evocative poetry t

hat is finely illuminated

in the manner of a medieval Book of Hours.

Using the symbolic Language of Flowers,

she invests each flower grouping with subtle and often highly romantic meanings -- indeed, it is thought that the volume was intended as a lasting tribute to a lost lover.
Vintage Elegant Card by Wenche Jensen
Detailed View........thanks a million Wenche
Create vintage custom envelopes, tags, cards...
and anything you can imagine.
Customized Envelopes
Get my adorable Flower`s Tribute
__________________________
Spring is coming soon .....wowwww
Astrid did this absolutely

play of art

working with my

Hello everyone and thank you so much for coming by here. A special welcome to new visitors and followers.
I have had a tricky week and needed a kind of affirmation, I've called it "Admit Hope". Hope is one of these interesting things.... do we really let it in? I could go on a long philosophical sojourn, but really you are here to see what I have made right? So let's not go there. I created this card with a beautiful image from
Nicecrane Designs
. I printed it on tissue paper, "cut" it out by going around the printed image with a damp paint brush and then carefully tearing it so you get a feathery edge and then adhered it to water colour paper with gel medium. I then blended Distress Inks in Wild Honey, Bundled Sage and Peacock Feather and a tinsy bit of Dusty Concord. I also added a little scrap of a paper serviette and some stamping.
I don't seem to be able to do any project with out adding some embossing with an embossing folder, this is my favourite of the moment, a TH Texture fade border. The raised bits were highlighted with Treasure Gold in White Fire another favourite.

Finally I tore the water colour paper so it would have a rough edge, glued it on a white card stock mat and then a card base out of Kraft card. I stamped my Hope ticket (a Whimsey stamp I seem to remember) and embellished with flowers, a filigree metal charm (a gift from a friend),some gauze (almost totally hidden) and some flowers.
Here are a few more close ups.
Thank you for your visit as always. I really appreciate the time you take to stop by.HERE is a link to the
Nicecrane pack I used. It contains loads of gorgeous vintage Calendar pages, that no doubt I will use next year for a calendar.
Previous works with these sheets:
Woww,woww,woww,,, I must tell you Alison Bomber is now on The Team, so I asked her to work with my new

"The Country Diary of an Edwuardian Lady"

from the famous book by Edith Holdenand she did this absolutely stunning Vintage Poems Book, enjoy watching it:
The Year in Poetry by Alison bomber
(12 months included)
Here I've used the lovely Country Lady Save Pack, inspired by the illustrations from Edith Holden's Country Diary of an Edwardian Lady.
February. Get Ink. Weep.Write the heart out about it.

And......what about create your own custom Tea-Bags?????
Enjoy watching my Christmas Tea Bags Samplers:
ENJOY MY EDITH HOLDEN COLLECTION
GET HERE YOUR EDITH HOLDEN CALENDAR PACK
And all over if you are a ture fan of Edith Holden,,,,,,,,,,
Tehn you´d love my previous products:
GET NATURE NOTES OF AN EDWUARDIAN LADY
GET NOTES OF AN EDWUARDIAN LADY II
Enjoy playing with these amazing sheets.......